We provide everything you need to have a clean and great smelling dog while using a clean and happy environment for you and your pet. We pride ourselves on the cleanliness of our facility, easy-to-use bathtubs, extensive bathing products and our caring professional staff.
Brushes
Combs
De-Shedding Tools
De-Matting Tools
Aprons
Basic and Specialty Shampoos
Conditioner
Ear Cleaner
Tear Stain Remover
Towels
Blow Dryers
Tooth Brushes and Tooth Paste
Nail Clippers
Grooming Tables
Electric Clippers with various Blades
Shears
Paw Pad Treatment
Colognes and Spray-Shine
We have brought both of our four legged family members to Blissful Bark for several years now. Not only do we love it, but they love it too! I have to wait until right before we get in the car, to tell my pups that they are going to get a bath, or else they literally whine to go, right then and there and go grab their leashes! Once there, they are so excited to see Tiffany, the owner, as well as their groomer, no matter which groomer it is.
Now, why we like it! Tiffany Stafford, and her son, Taylor, are extremely professional and eager to please. Tiffany goes by the motto, that "the customer is always right", and provides consistently exceptional customer service. Her place is clean, the dogs do not need to be crated, and the groomers all do an excellent job and strive hard to please. They are definitely loving to our pets and provide excellent customer and "dog " service!
Highly recommend!
HOURS OF OPERATION
Sunday: 12PM – 5PM
Tuesday – Saturday : 9AM – 6PM
Monday: CLOSED
STORE LOCATION
2701 Cross Timbers Rd Ste 214
Flower Mound, TX 75028
PHONE NUMBER
(972) 539-6047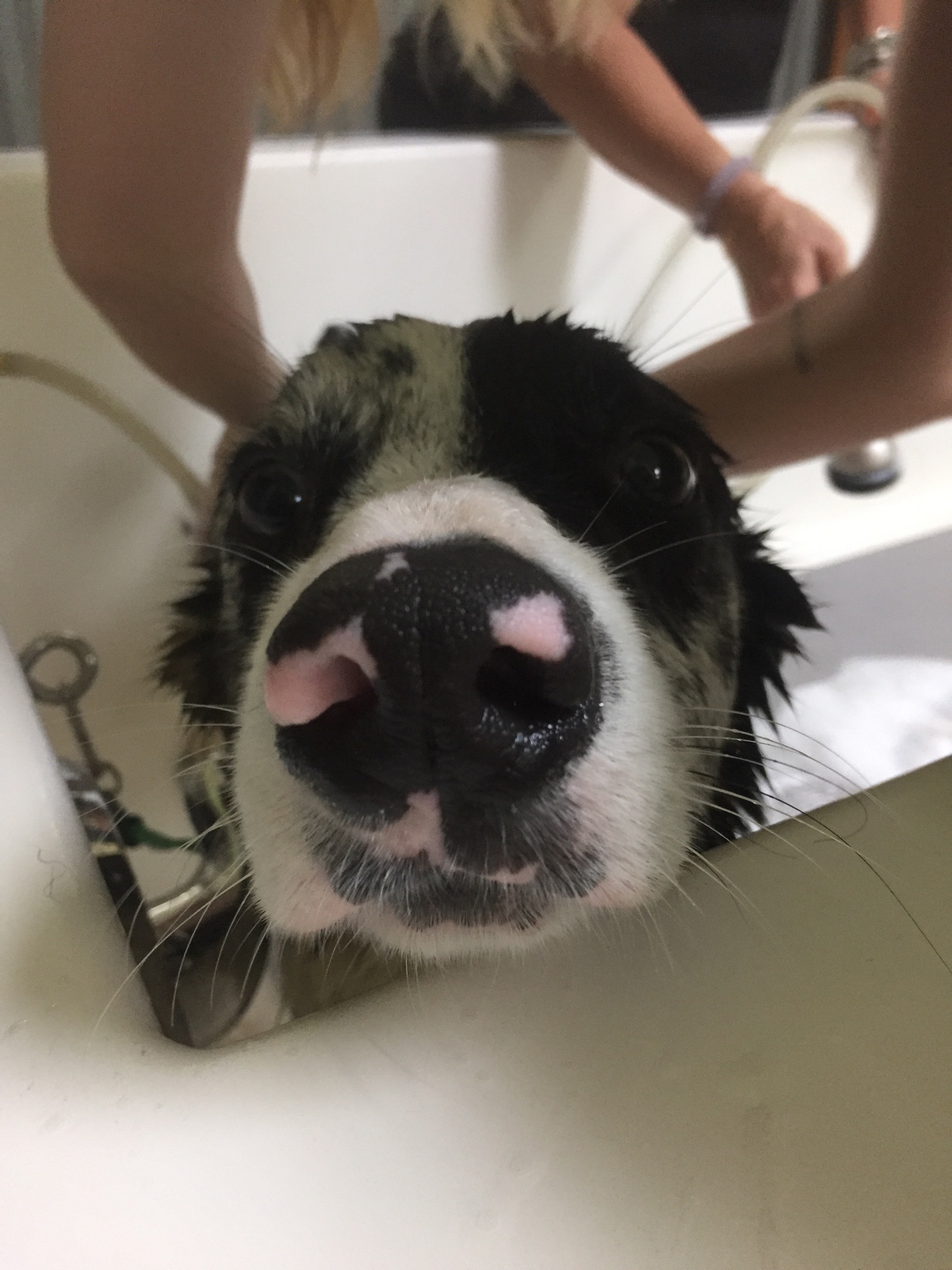 $15 / Small Dogs

$18 / Medium to Large Dogs

$20 / Gentle Giants & Thick Coats